No matter which manufacturer the fine stone pump customer chooses, it is nothing more than the three aspects of price and quality, and after-sales. Therefore, customers are worried about the fine stone concrete pump, which is worrying about these issues. Even after listening to the introduction of the relevant manufacturers, there are still some concerns about the price, worrying about being pitted or the like. Below, don't look at which fine stone concrete pump is regretful. If you cooperate with direct sales manufacturers, you can enjoy many discounts and other content to share with you. If you find it useful, you can click to collect it.




Fine stone pump construction site

I have shared from different angles and aspects how to choose a fine stone concrete pump. It is nothing more than what the customer received from this manufacturer, what the quality of the equipment sold is, and whether it can respond in time when there is an after-sale. These aspects are all customers need to seriously consider, it can not be said that price and quality are measured separately. Of course, if you want to collaborate with a good manufacturer, you shouldn't be overly entangled in the price. The so-called penny and goods are not unreasonable. So, how much can the direct sales company offer?




Fine stone pump construction site

Taking Luke Heavy Industry as an example, as a manufacturer of production and distribution, the quality and price of the fine stone concrete pumps sold are reasonable. Luke's direct sales of fine stone pump products are not discounted in terms of price, but there are no layers of profits such as middlemen, which are already cost-effective for customers. The same is not discounted in terms of quality. From a small screw to the conveying cylinder, the imported configuration is used, and it is not discounted. Of course. Luke Heavy Industries direct sales of fine stone pumps, every month launched a free accessories delivery activities for customers, which is also a discount.




Fine stone pump construction site

After reading these, I believe that customers will not regret it when they choose a fine stone concrete pump. Luke Heavy Factory sells fine stone mortar pumps, 40B and 40D fine stone pumps at low prices and strong performance. The company also has free accessories delivery activities to help customers better construction, and respond to after-sales within 2 hours. Luke Heavy Industries is the best choice for fine stone concrete pumps.

================================================== ================================================== ======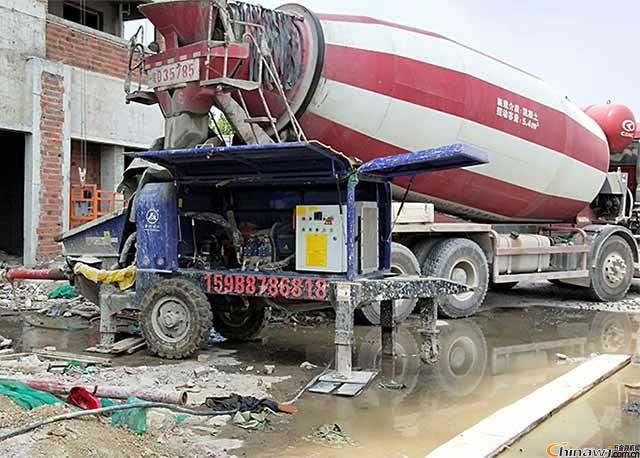 Iptg For Inducers,Iptg For Pharmaceutical Intermediates,Iptg 367-93-1,Isopropyl Î'-D-Thiogalactoside

ShanDong YingLang Chemical Co.,LTD , https://www.sdylhgtrade.com