Model NO.: KT-Pearl Pigment
Appearance: Powder
Type: Synthetic
Composition: Mica, Oxides
Technical Data: MSDS, TDS, Coa
Sample: Available
Transport Package: 25 Kgs Per Carton or Drum, 450 Kgs Per Pallet
HS Code: 32061900
Colour: Over 200 Colors in Total
Usage: Paint
Solubility: Insolubility
Color Series: Pearl Pigment
Certification: FDA, EEC, SGS Approval
Trademark: KOLORTEK
Origin: Huaian, Jiangsu, China (Mainland)
Pearl effect metallic epoxy flooring pigment

Metallic pigments are special effect pigments composed of mica nano-particles coated with various organic and inorganic pigments to create pearlescent and iridescent effects that mimic the natural look of stone and rock formations. These unique pigments are designed to be field blended with a 100% solids clear epoxy binder. When the metallic particles are mixed with epoxy they give the coating a shine that reflects light and creates and eye-catching dramatic color.

 The most popular 30 colors of our Epoxy Floor Coatings in epoxy flooring as below:

Our Metallic Pigments'Â advantages:

1. Natural stone appearance                  2. Completely customizable

3.Extremely durable coating                  4. Easy field blending & installation

5. Multi-dimensional color hues               6. Suitable for many environments

7. Stylish, unique design                     8. Low maintenance system

9. Economical & cost-effective                10. Flooring artisan friendly

Advantages of metallic epoxy floor paint pigment:

1. Natural stone appearance         2. Completely customizable

3.Extremely durable coating          4. Easy field blending & installation

5. Multi-dimensional color hues   6. Suitable for many environments

7. Stylish, unique design                  8. Low maintenance system

9. Economical & cost-effective    10. Flooring artisan friendly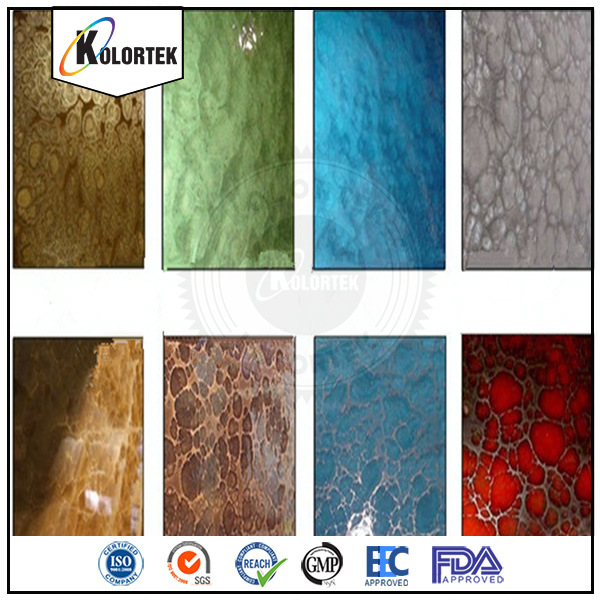 Application Instructions:

Our Epoxy Floor Coatings is dry pigment designed for use in any clear resin binder all will achieve different effects. There are no set rules for installing this product. We recommend sampling with different clear binders which will achieve your own techniques . For best results we recommend 100% solids epoxy. 

Mix ratio is 8oz pigment to 4 litres of epoxy. Coverage rates depend on application techniques.

Step 1: Surface Preparation

 

Step 2: Primer / Basecoat

 

Step 3: Metallic Pigments Coat

Step 4: Clear Topcoat(s)Â 
                                                                            

Related Products:

Silver White Series Pearls

Interference Series Pearls

Gold Series Pearls

Super White Series Pearls

Metal Luster Series Pearls

Multicolor Series Pearls

Synstar Series Pearls

Dreamstar Series Pearls

Two Tone Series Pearls

Chameleon Series Pearls

Matte Tone Pigments

Kolortek Co., Ltd. is a leading professional manufacturer of effect pigments, and cosmetic color additives, specializing in pearl pigments, cosmetic iron oxides, mica powders and cosmetic fillers, etc. 

Also as a manufacturer, to support all the demanding customers, Kolortek're going to focus on value addition in order to satisfy the needs of all our customers. The valued-added service spans:Â 

.Special Packings

.Own Brand Labeled

.Product Images Support

.Formulation Guideline Support

.And More…

Delivery time: If we have stocks, within 2 weeks, if not , within 4 weeks.

Packaging: 25kgs per carton or drum, 450kgs per pallet.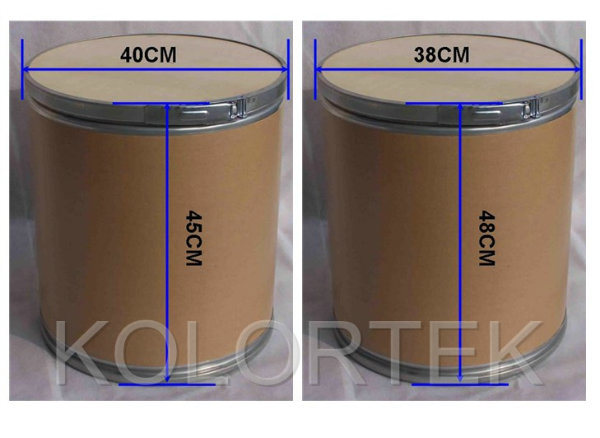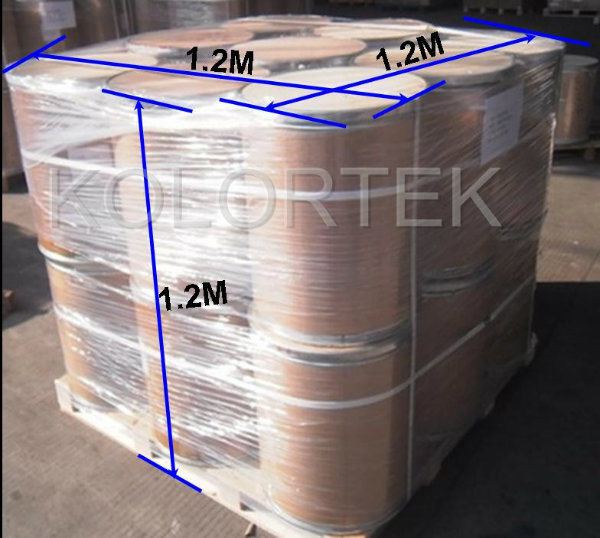 FAQ

1. Are your products compliant to FDA and EU standards? And have you done REACH registration for European markets?

Yes, absolutely! We have been sold our popular products around the world for more than 10 years, and we can provide all papers files.

 

 2. What is the minimum order quantity?

The minimum order quantity depends on the product range. For most items it is 25 KG, if you want smaller order, you have to pay extra USD1.00 per kg for 10kg packing.

 

3. Can you provide samples?

Yes. We can provide samples depend on your detailed requirments. We have a sample package which contains all our pigment colors, 2-3 grams each color.

PVC floor is a plastic floor. The main component is polyolefin material. At present, PVC floor can be made into two kinds. One is homogeneous and transparent, that is, the pattern material from bottom to surface is the same. If it is burned or scratched, it can be polished off with a sander and re-waxed just like new. There is also a composite type, that is, the top layer is a pure PVC transparent layer (PVC has good wear resistance) Then add a printing layer and a foam layer underneath, so the fireproof performance of the composite material is not as good as the core material. PVC flooring is widely used in all aspects of home and business because of its rich patterns and diverse colors.

Pvc Vinyl Flooring,Pvc Laminate Flooring,Pvc Floor Covering,Pvc Plank

Eternity International Trading Co;Ltd , https://www.e-tygroup.com